How to: Download data from Atlas
There are two options for downloading data from Atlas:
Download individual files using the map
Most datasets on Atlas have a map "downloader" where you can zoom to your area of interest and click quads or footprints to download files for that area. For an example see the lidar downloader. The downloaders are linked from the dataset details pages.
Step 1. Browse datasets and go to a dataset details page.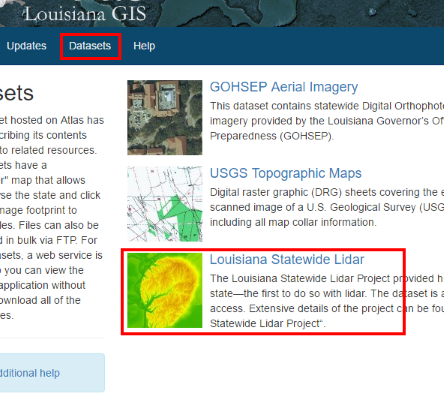 Step 2. On the dataset details page, click "Map + Download"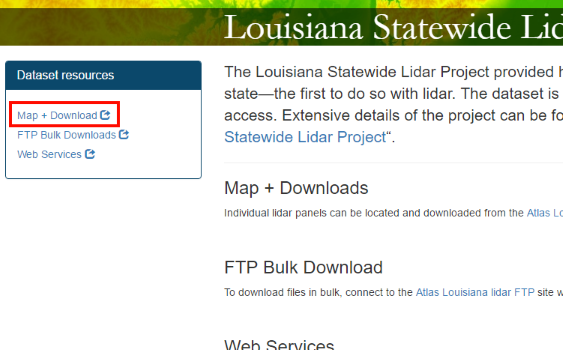 Step 3. At the map downloader, click a footprint on the grid to see available files. The footprints layer must be turned on.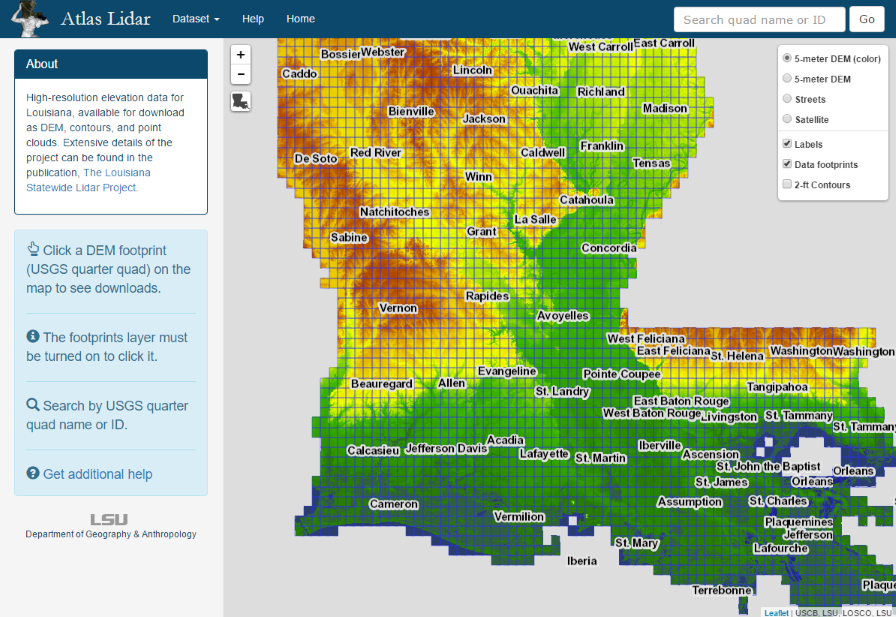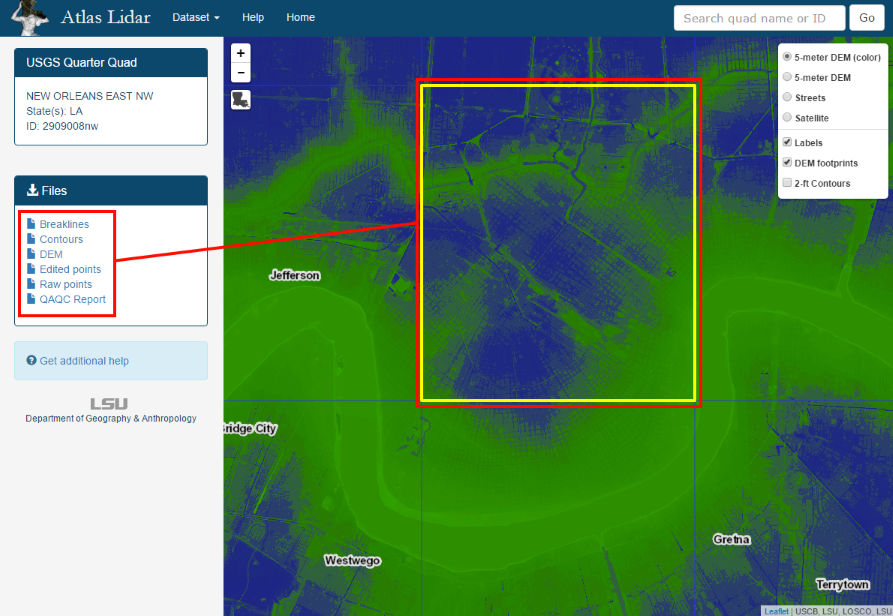 Step 4. Click a link in the sidebar to download the file.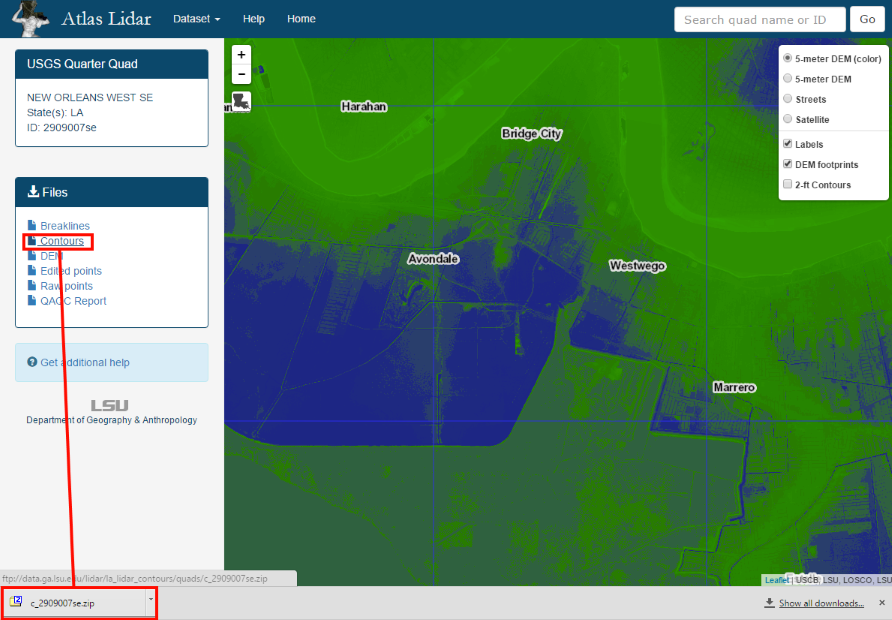 Step 5. Examine the downloaded file(s). Zip files will need to be extracted and may contain several additional files, including metadata. This example shows files included with lidar elevation contours. A program such as 7-zip can unzip multiple zip files at once.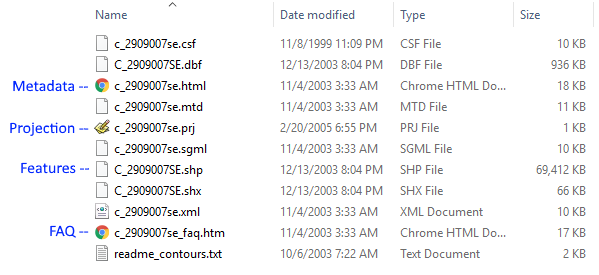 Download files in bulk using FTP
Your web browser can access FTP sites, but FTP client applications can operate them more efficiently. This tutorial shows WinSCP as an example.
Step 1. Open your FTP client (WinSCP shown here) and enter the Atlas FTP server details.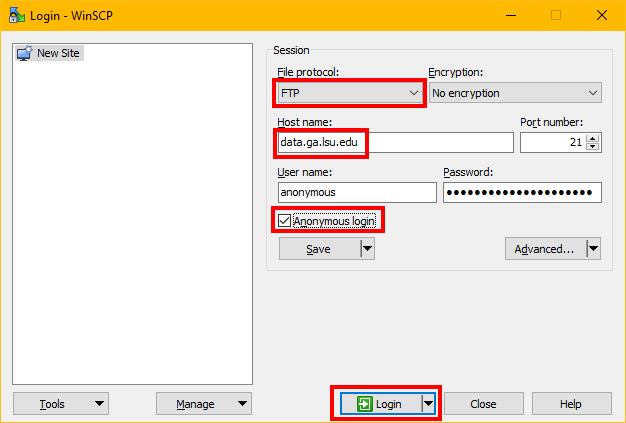 Step 2. Once connected, browse to the dataset you want and drag files or entire folders into the left pane (your local computer). Note the default location here is the user's Documents folder.